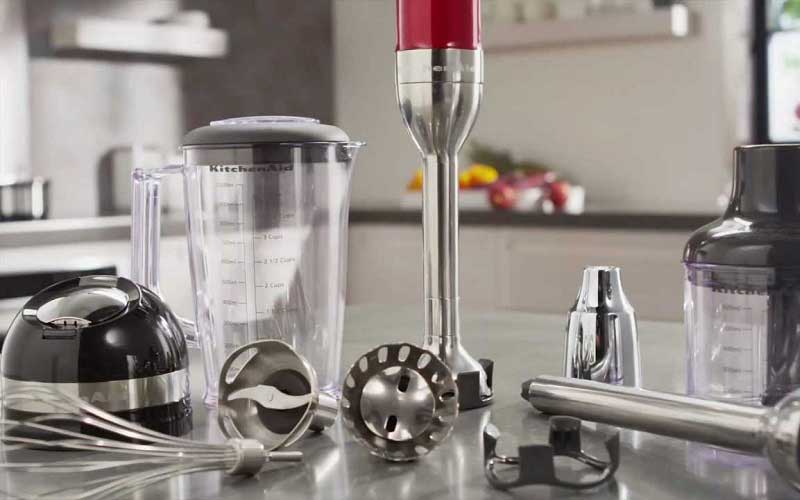 If you are someone who loves to cook, you probably would know important blending activity is for the kitchen. Manual blending could be very tiring, strenuous and would consume a lot of time.
As you have different kitchen tools for different types of kitchen activities like cutting, chopping and mixing, blending can also be specialized with the help of a miracle kitchen device called the hand blender. But if you do not have the correct device, your purpose might not be properly served.
But before listing the blenders for you, let us clarify that how we have sorted these options from the thousands of options available in the market. We have taken out those blenders which are budget-friendly, have great brand goodwill, are very user-friendly and have a compact design and structure.
Top 5 Best Hand Blenders in India 2018
Keeping these entire features in mind, we have made it easy for you, and have listed the best hand blenders in India in this article.
1

Maharaja Whiteline Turbomix 350-Watt Hand Blender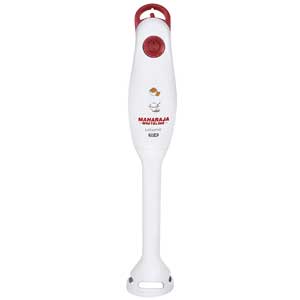 The super sharp and top quality blade of this hand blender would serve all the purposes of blending, and with its affordable price, easy to clean and use the feature, this is a big hit among the users. The only problem is that the blades of this blender cannot be replaced and sometimes the blades vibrate during operation.
2

Solimo 200-Watt 3-in-1 Hand Blender
The highlight of this product is its super performance but at a very cheap price. Probably, this is one of the cheapest yet best hand blenders present in the market. This hand blender is very handy, yet is powerful in the blending performance that it does for you. The single touch button on it provides easy handling and the spring loaded chopping blades blends the toughest kitchen material with ease and blends them to perfection. The problem that is faced with this blender it is not splash proof with makes it a bit messy and creates some noise in its production period.
3

Boss B101 125-Watt Portable Blender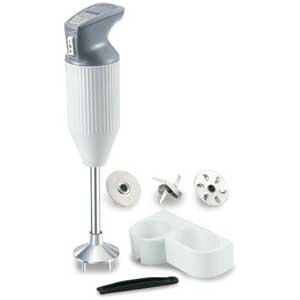 This blender comes from a reputed brand called Boss. The blender is smooth and is equipped with stainless steel blades, the performance of this is quite impressive. This comes with an easy to grip feature as is very user-friendly. The price of this product is really affordable and it serves as the perfect blender for small utilities. However, you would not be able to blend ice cubes using this particular hand blender.
4

Inalsa Robot INOX 1000 800-Watt Hand Blender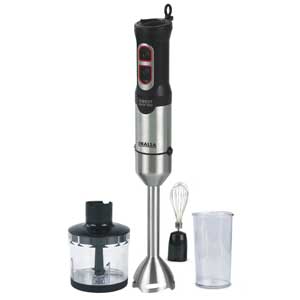 This is one of the best hand blenders in India which would give you perfect blending every time. Be it chutney, juices, shakes or smoothies, you would get that perfect consistency each time you blend your food with this piece of wonder. This blender comes with a 2 years warranty along with the entire after sale services. The compact yet stylish design, the easy handling process, and its capability to blend any and every kind of food with the perfect consistency, makes this blender a hit among millions of customers. Some cons of this product include it high noise during operation and its inefficiency in case of heavy usage.
5

Philips Daily Collection HL1655/00 250-Watt Hand Blender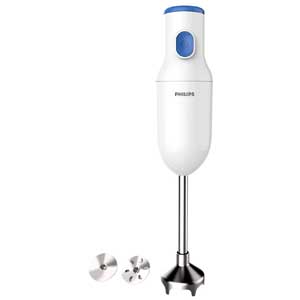 With the goodwill of the brand Philips and the excellent customer services given by them, this hand blender would undoubtedly match your expectation. The anti-splash guard present in this blender would make sure that none of the cooking material makes a splash or creates a mess. This blender is equipped with double bladed action for blending the toughest ingredients.