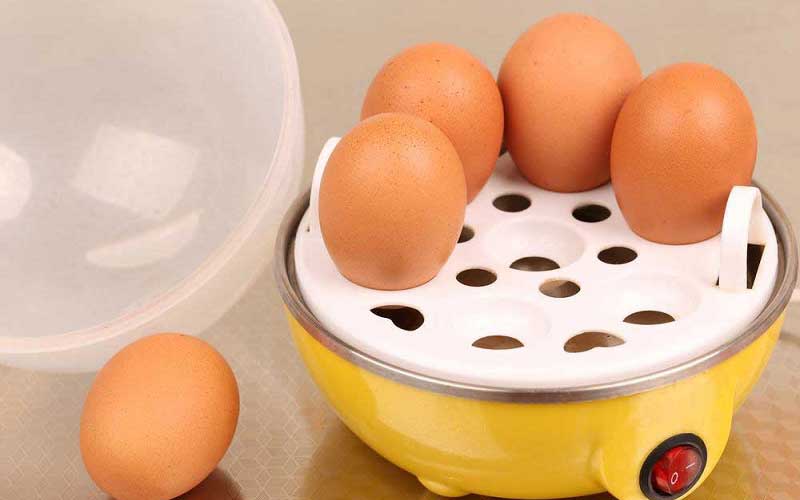 Being a nonvegetarian, we all love egg. They can be eaten in various forms like boiled, poached, omelets, scrambled etc. Among them, boiling an egg may be the easiest and the safest way to have your daily dose of protein, but boiling the perfect egg is quite a task.
Sometimes, the eggs may turn out to be overcooked while sometimes, it may turn out to be undercooked. In order to get rid of this problem, egg boilers are the perfect fix. You do not need to do anything; just put your eggs at the boiler and you would be good to go.
The boilers can fit up to 7 eggs at a time, and sometimes, even more. The egg boilers are very easy to use and look very compact yet stylish. Some egg boilers are also poached makers and omelet makers. So which are the best egg boilers in India? Read on this article to know more about the best egg boilers.
Top 5 Best Egg Boilers in India
Keeping these entire features in mind, we have made it easy for you, and have listed the best egg boilers in India in this article.
1

Kent Instant Egg Boiler 360-Watt

This egg boiler allows your egg to boil in 3 different modes, which are soft, medium and hard. The device is very easy to use, all you need to do is, put the eggs and some water, then select the desired mode of boiling. The one-touch feature is a big advantage of this boiler giving you hassle-free cooking each time, and when the work is done, the device turns off automatically. It comes with 1-year warranty.
2

Glive's Electric 2 Layer 14 Egg Boiler Poacher with Measuring Cup and Steel Bowl

This is a multifunctional affordable egg boiler which is also a poacher. The capacity of the boiler is big as it can boil up to 14 eggs at a time. This two-layer egg boiler saves a lot of energy and is one of the best egg boilers. If you want to boil loft of eggs, within a less time, with perfection and without creating any mess, this is the egg boiler for you. The price is also pocket-friendly.
3

Black & Decker EG200-B5 280-Watt Egg Cooker

This egg boiler has 6 cooking racks, so you can cook up to 6 eggs at a time along with 2 poaching pans as well.  It also comes with measuring cup for measuring the appropriate quantity of water along with egg picker. The company a 2-year warranty on the product and good after sale services. So if you buy this egg boiler, you would not need to worry about getting your perfect boiled egg every day, just add egg, water and it would do its work within a few minutes.
4

Goodway Electric Egg Boiler

The boiler looks really good with its orange an white combination and would boil 5 eggs for you to perfection at a time. The automatic function present in this boiler switches it off automatically once the egg is boiled to its desired mode. It comes with a measuring cup and the single one-touch button makes this a very user-friendly choice. The maximum cooking time that the device requires to boil your egg to perfection is 7 minutes; hence it does save a lot of time.
5

HSR 1 Ltr 7 Egg-Electric Egg Boiler

This is the most affordable egg boiler of the whole list that can steam 7 eggs at once. The compact design of this device is made of plastic and stainless steel. It also saves a lot of electricity. So if you want a cheap and user-friendly egg boiler, then this is the one for you.