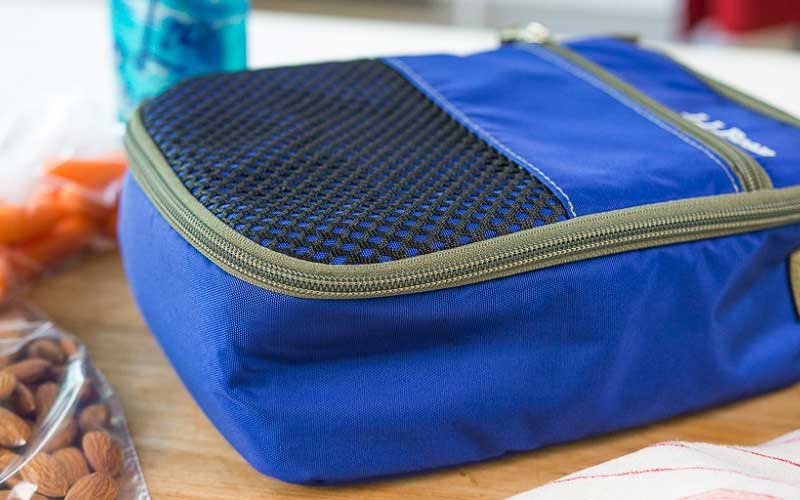 We all know how unhealthy it is to eat your food outside every day. They are not only unhygienic but also add an extra burden to your pocket at the cost of your health. So whether you and your partner are office goers or if your kids go to school daily, it is a good idea to pack homemade healthy lunch for them.
But in order to do that, you would need a perfect lunch box which would keep your lunch fresh till the time you eat it. The best lunchbox should have a sealed lid to avoid any spillage of food, should be of a correct shape, size, and design so that it is easy to carry, and should be made of harmless materials.
Top 5 Best Lunch Boxes in India 2018
The lunch box should also be able to retain heat or be microwaveable and needs to be very easy to use. Keeping all these in mind, we have listed down the best lunch boxes in India.
1

Borosil Klip-N-Store Glass Lunch Box Set

Borosil is one of the best lunch boxes in India markets. They are made up of fully borosilicate glass and are microwaveable. The airtight boxes help in keeping the food fresh and the high-quality material keeps your food safe. The high-quality material would retain its perfect clarity and they are very lightweight as well as easy to carry. The set of lunch box comes with a bag for ease of carrying and you would get 2 years of manufacturer's warranty on this product.
2

Milton Executive Plastic Lunch Box

Milton is a very trusted brand for tiffin boxes in India which comes at a very affordable price. They are designed in such a way that you would be able to carry a perfect amount of food but would not carry many burdens. This lunch set does have one microwaveable container and comes with a bag with a belt.  There are also fork and spoon available with this and is considered ideal for office goers.
3

Signoraware Best Lunch Box with Bag

This is one of the best lunch boxes in India that is affordable and comes with airtight and spill-proof containers. The unique design and sleek body make it ideal for both office goers as well as school kids. The unique food freshness lock technology present in this would keep your food healthy and fresh for hours and the carry bag which is provided with the boxes is uniquely insulated to keep your food warm.
4

Milton Meal Combi Plastic Lunch Box

As mentioned before, Milton does make the best lunch box in India which qualified them to have one more lunch box in this list. They are very affordable and have good longevity. So if you buy Milton Meal Combi Plastic Lunch Box for once, you can use them for many coming years. The set contains three microwaveable boxes along with a glass which is 100% spill proof. So now you would be able to carry your favorite beverages with you as well, along with healthy food. These containers are also freezer safe and are made from high-quality material.
5

Tupperware Executive Plastic Lunch Set with Bag

In the recent year, Tupperware has gained a lot of popularity because of the quality of the containers that they manufacture. These lunch boxes are not only made up of best quality materials but would also help you in keeping your food fresh for long hours. The super tight leads are fully spilled proof and they come in various colors.